Walter Mokoena picks 'The 20 greatest PSL players ever!'
The Premier Soccer League, the Professional wing of the National Soccer League( NSL) was officially launched in 1996, and as such, 2016 marks 20 years since the Formation of the League which later turned local footballers and coaches into multi-millionaires and football clubs into Multi-million rand business with the advent of TV rights and huge sponsorships and marketing rights.
To Mark the 20 year milestone, which has catapulted the PSL into the richest League in Africa and amongst the top 10 richest in the world in terms of TV rights deal, we compiled a list of the 20 greatest ever PSL players.
20. Happy Jele
has been at Pirates for a decade now, he has outlasted a lot of players of his generation that he was with at the club. Was a key player in the club's CAF champions league and Confederations cup where they lost in the final, winning two trebles and captaining the club after the retirement of Lucky Lekgwathi proves his talent and value to the club. It's huge achievement to spent that much time at a big club and play and key role and is only 28 years old.
19. Daine Klate
one of the most decorated players of the PSL era, won 3 League titles in a row a Supersport United. And had further success at Orlando Pirates winning a double treble . Joined Bidvest Wits and has already won a cup there. A hard working player.  He Gives it his all. A tremendous professional and great credit to the profession. What a wonderful left-foot delivering on the ball.
18. Moeneeb Josephs
a magnificent shot stopper nicknamed "slimkat". Has had a stellar career in the PSL era. He was outstanding at Ajax before making a move to Orlando Pirates. A vociferous character, very colorful and at times emotional. Nevertheless a top class goalkeeper. He is currently at Bidvest Wits.
17. Pollen Ndlanya
one of the last breed of in local football of the typical number 9, who could play with his back to goal. Good in air , and a good goalscorer as well.  Ndlanya, made his debut with Kaizer Chiefs in the early 90's also had a successful spell in Turkey in the late 90's before returning to the PSL Soweto rivals Orlando Pirates where he scored 23 goals in 48 matches to propel the buccaneers ( check spelling ) to championship victory.
16. Lovers Mohlala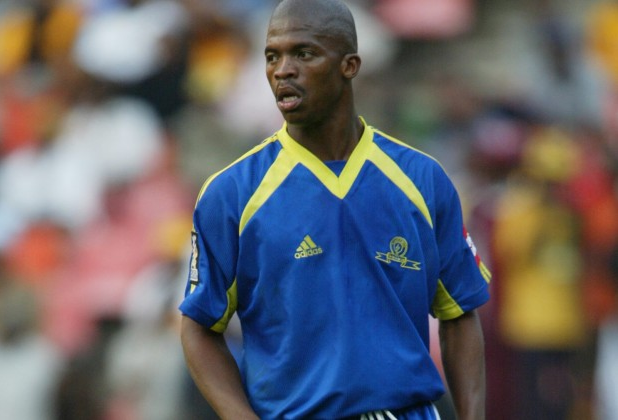 a pure thoroughbred horse. A muscular physical presence. Strong in the tackle and comfortable on the ball in attack . The fact that the was reported interest from Italian Serie A giants , Juventus, is testament to him talent . He could have played more games for the national team if it wasn't for the fact that he was competing with an equally talented player David Nyathi who was already playing top level football in Italy. Lovers was one of the best of his generation.
15. Benedict Viliakazi
nicknamed " little Napoleon" had a great engine. One of the few players who had the ability to start a move deep in midfield and make a late run to finish it in the box. He was a typical box to box player. Scored crucial goals. Intelligent player, small in size but had a bigger heart, was a winner. Made his name at Orlando Pirates before making a move to Denmark where things didn't work out and would later come back and play for Sundowns , but his best years where at Buccaneers.
14. Collins Mbesuma
 terrorised defenders when he first arrived in the PSL scene scoring 35 goals for Kaizer Chiefs also being crowned player of the season in 2005. His big frame allowed him to outmuscle defenders and his pace to pace to evade tackles, had great technique as well.packed a thunderous left foot. He recently reached a century of PSL goals , and still turns out for Highlands Park.
13. Siyabonga Nomvethe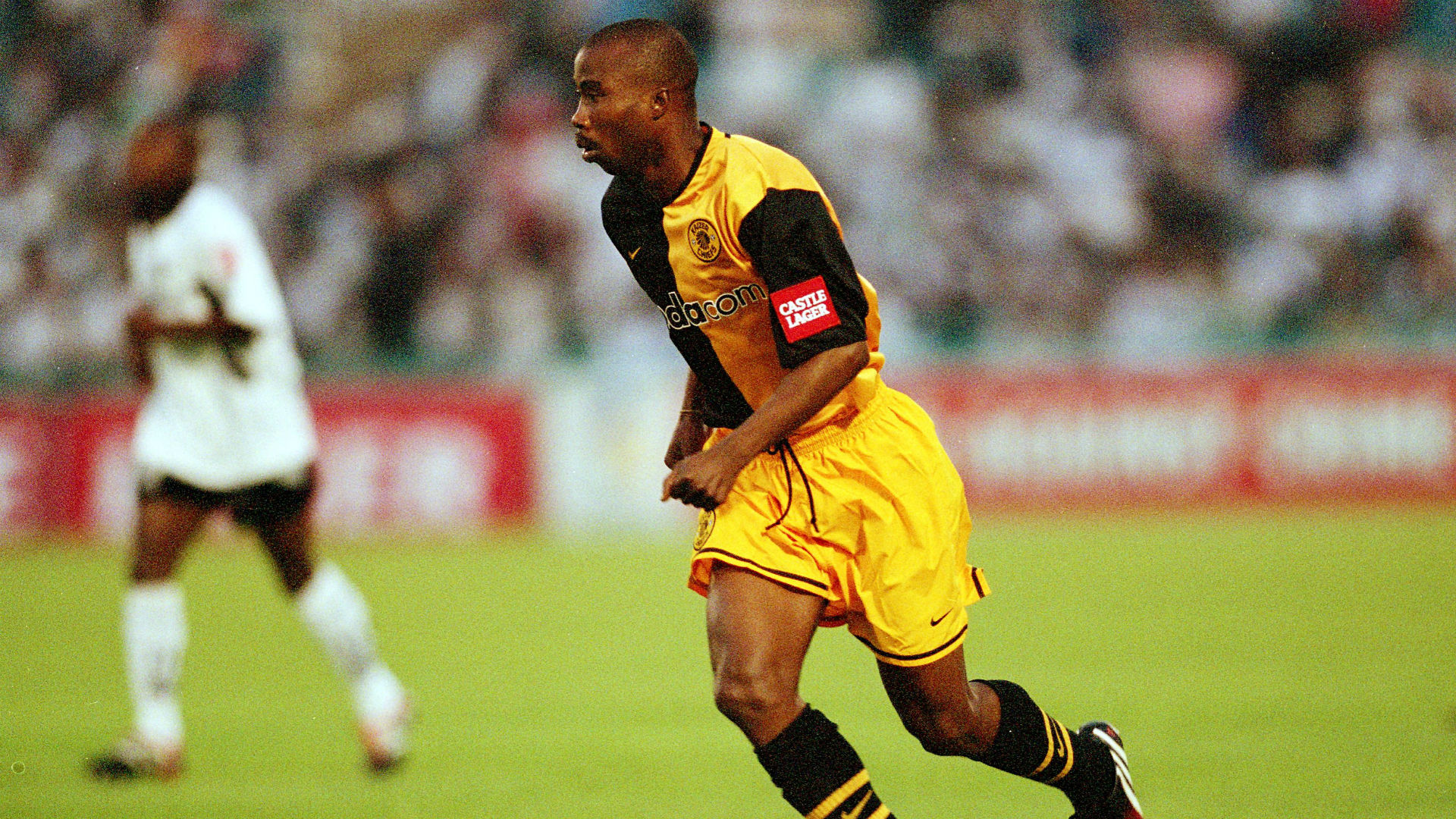 combined pace, skills and trickery to bamboozle defenders. He was of the best when running at defenders twisting and turning. Could score goals as well.between  1998 and 2001 he scored 42 goals in 79 matches. This type of form earned him a move to Italian Serie A side Udinese. Nomvethe also played 81 times for Bafana Bafana scoring 16 goals. He is still playing with Amazulu in the National First Division( NFD)
12. Arthur Zwane,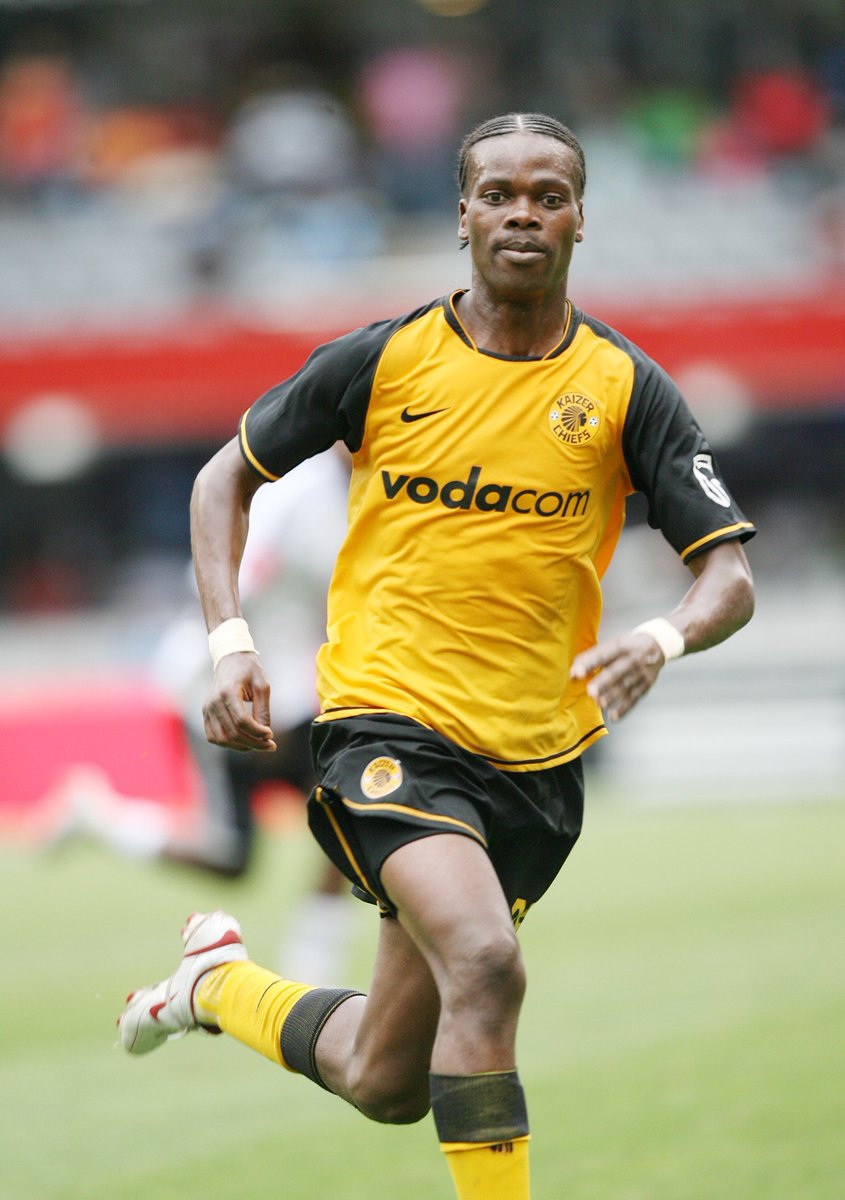 a live wire winger, who had all the attributes of a winger. Could run at defenders all day. Delivered a good cross and had good work ethic. One of the few, if not only South African to play for top South American team, Brazilian Sao Paolo giants, Santos, same team where the great Pele and Neymar played. Zwane was an outstanding talent.
11. Eddie Dinha 
a talented midfield schemer. Those who never saw you play, I urge you to watch Sergio Busquets of Barcelona. Similar style, only difference is the height, Busquets is taller. Good reader of the game.had ability to win the ball cleanly and play a killer pass. A true leader.
10. Raphael Chukwu.
A strapping, intimidating striker .a powerhouse of a centre-forward nicknamed the "Chukwu train". He used to steam roll defenders out of the way. He was explosive for a many of his size and had an appetite for goals. A natural goalscorer. He was a nightmare for defenders. Left Sundowns to go play in Italy, proof of his goal scoring ability.
9. Roger Feutmba.
His left foot could open a can. He had a great football brain. A good reader of the ball. The general saw a pass not many players to could and could deliver it in an inch perfect way. His big physical presence allowed his to protect the ball. He was the engine of the great Sundowns team that won three League titles in a row . A must have in any team. Since his retirement, he has stayed in the game to develop players.
8. Patrick Mabedi,
one of the quickest defenders over 30 metres. A good reader of the game. An organiser at the back. A a true leader. And a great penalty taker. Was per of the Kaizer Chiefs team that won the Mandela Cup in the early 2000's. Still involved in the game as a coach, last season he was Muhsin Ertugral's assistant at Mpumalanga Aces.
7. Brian Baloyi,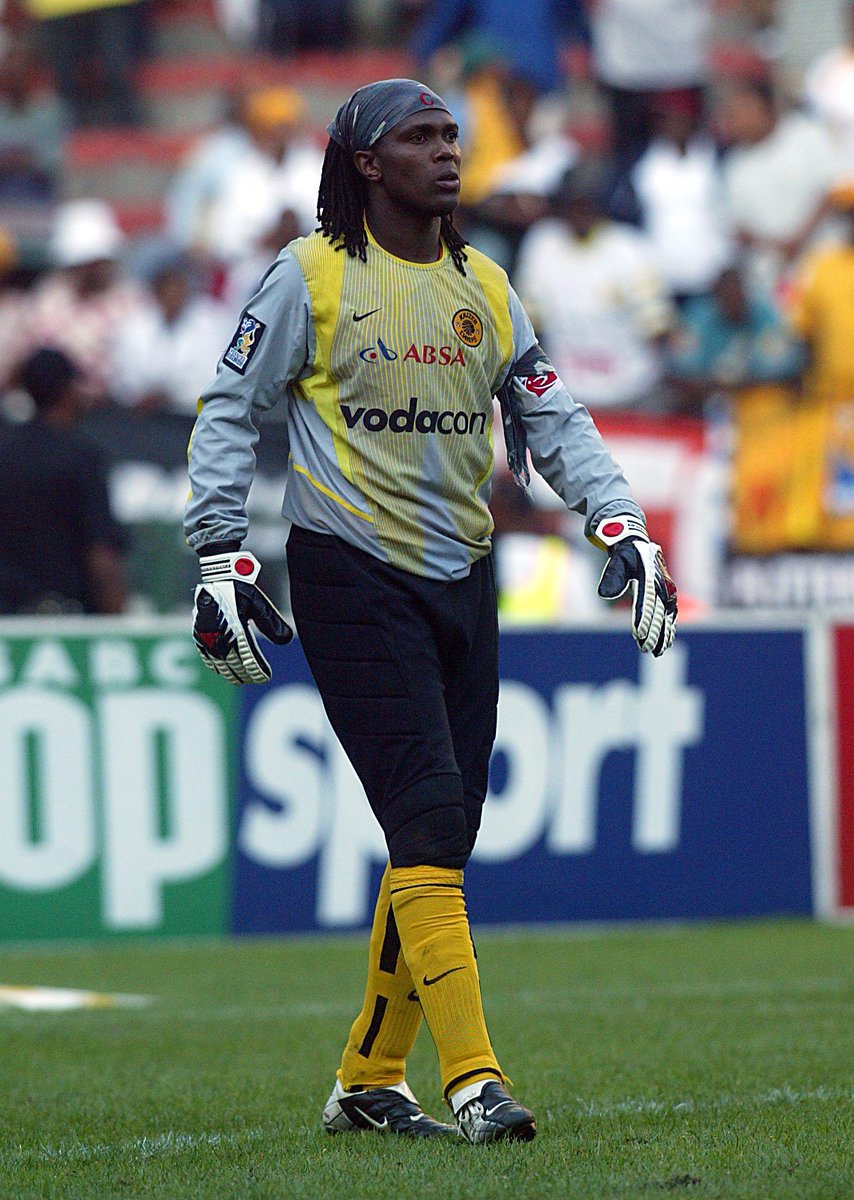 was a trend-setter in the late 90's with colourful hair to match his on the field acrobatics. He made his name at Kaizer Chiefs, where he was captain for the Better part of 13 years that he spent there since he joined the club from the youth . "Spider-Man, one of the best shot stoppers the game has ever seen, including saving penalties, his distribution was also top notch. Ended his career at Sundowns, he is back to his spiritual home at Kaizer Chiefs as a first team goalkeeper coach.
6. Teko Modise
a posture boy of his generation. Has wonderful technical ability. Despite not winning anything in the colours of Orlando Pirates, he played his best football there. He won the PSL Footballer of the Year playing for the bacaneers. At his best he had that low centre of gravity and ability to strike the ball cleanly. A marvel to watch when on song. Still featuring for the Local and African Champions Mamelodi Sundowns, where he has now won everything on offer in local and continental football.
5. Surprise Moriri
it's a great pity that Sundowns didn't offer him a contract to finish his career there and win a CAF Champions League medal, forcing his hand to leave and join Highlands Park. If he was born in France he would have been Zidane. Slow, but quick thinking and clever player with probably the best first touch in football. A true legend of local football.
4. Elias Pelembe
what a player. When he burst into the PSL scene in the colours of Supersport United , the diminutive magician was unplayable on his day. Quick, skillful, clever and explosive. At some stage a few Top European clubs were tracking him, but unfortunately nothing materialised. He is still playing currently with Bidvest Wits, joining them from Sundowns where he didn't enjoy much game time.
3. Jabu Pule Mahlangu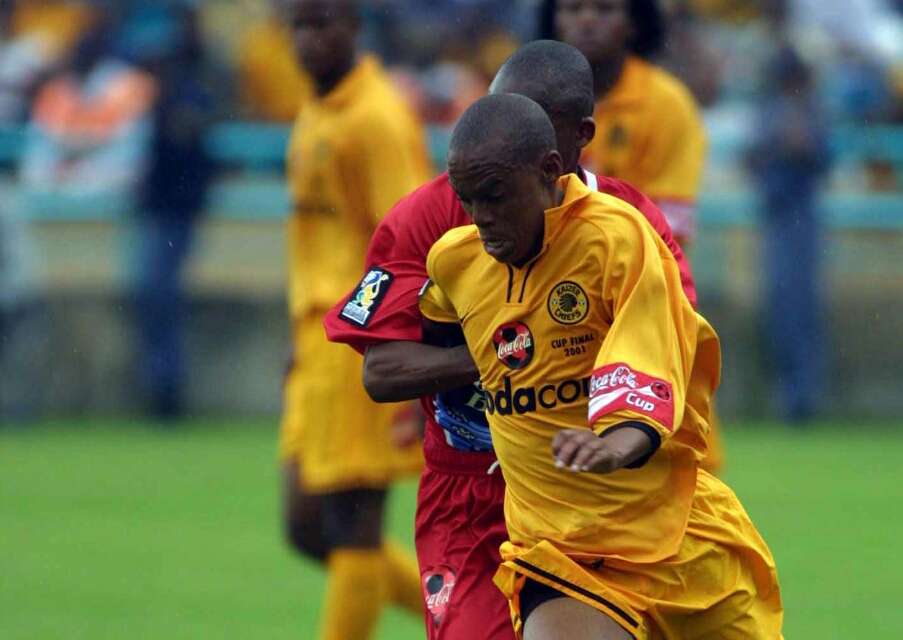 those who saw Teenage Dladla at his best, created parallels between the two, on and off the field . " shuffle " was very gifted, on his day he could win a match on his own. He had magic on his feet, even French giants Olympic Marseille were ready to sign him only for the player to fail a medical in the South of France. That's how talented he has. He could have played for any top team in the world . Pity this country hasn't had another talent like him.just like Mabizela his off the fields misdemeanours interfered with his talent. He  has managed to turn his life around, these days he is analyst of Supersport TV.
2. Mbulelo Mabizela,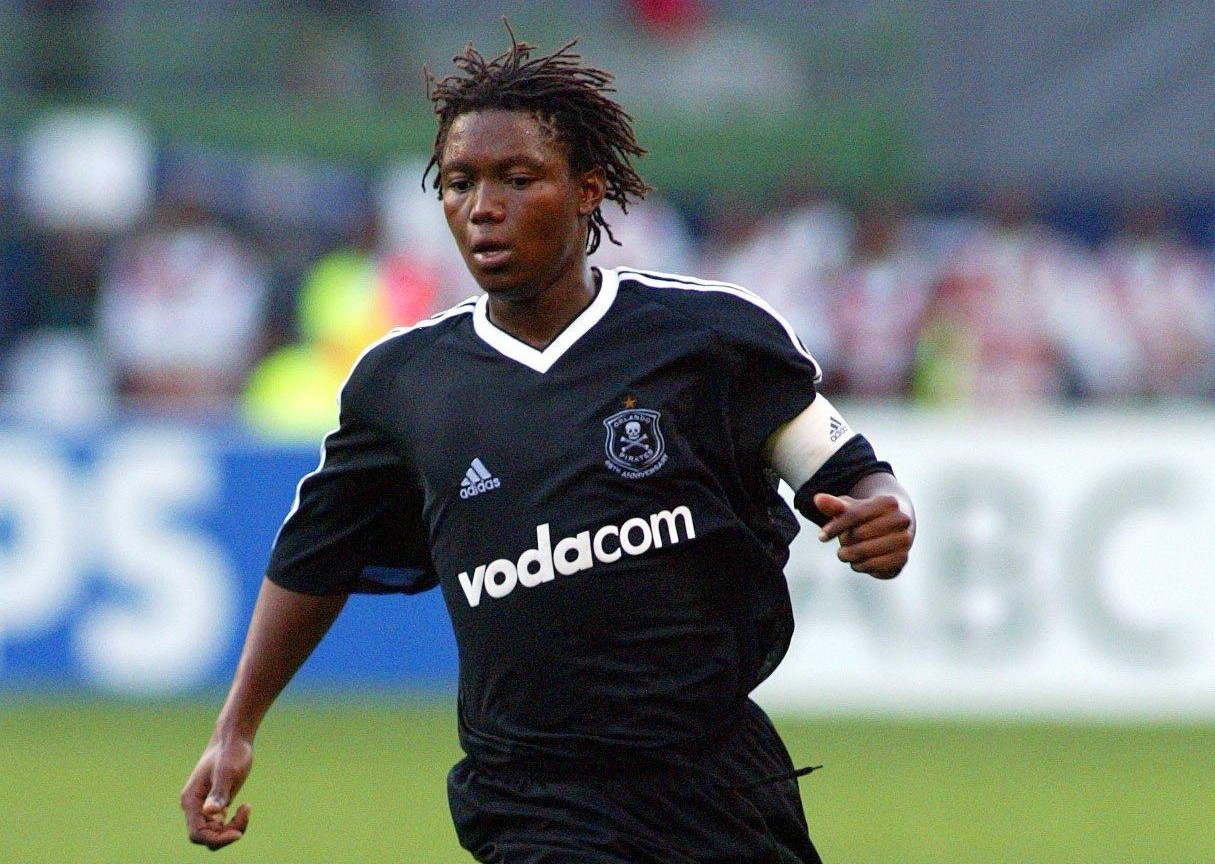 a pure natural talent. At his best he was the finest player of his generation. The youngest Bafana Bafana captain. Also turned out for North London Giants , Tottenham Hotspur. His off the field behaviour greatly undermined his precious talent. A midfielder who was converted into a central defender was a marvel to watch. At some stage even Real Madrid inquired about his talent. Sadly he seems to have disappeared into oblivion, he was last reported to be under contract at Royal Eagles.
1. Itumeleng Khune,
though making his debut only in 2006 Under Muhsin Ertugral in a league game against Jomo Cosmos , is arguably the most decorated player of the PSL era. It is a rare feat for a keeper to be so dominant as an undisputed talent. Very few people would argue against his position, he is truly a world player still playing in the PSL. He's has also been the first choice national team keeper. Even top keepers at big clubs in Europe are amazed at his talent. His long stay in the PSL has benefited local football, though his talents are deserving of a bigger stage .